About Soudal Accumetric

Quality conscious companies from all over the world rely on Soudal Accumetric for the finest custom packaging services. Our clients have confidence we will more than meet their expectations.
Soudal Accumetric is experienced with managing strategic partnerships to achieve your companies goals. With over 40 years of experience, we've packaged thousands of formulations for companies ranging from small startups to Fortune 500. If you are looking for packaging possibilities, let Soudal Accumetric deliver the complete package.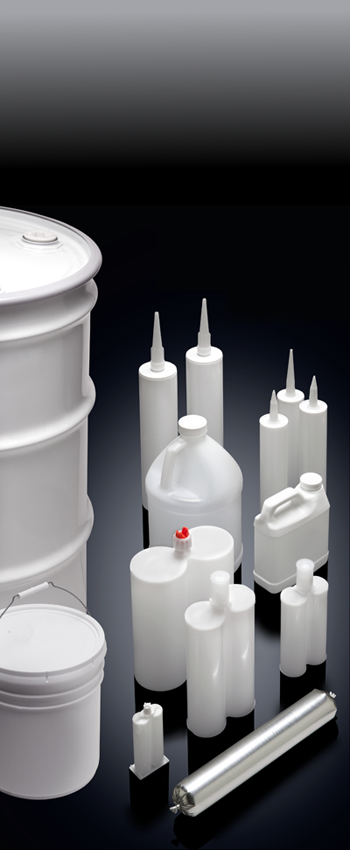 We employ our own engineers, so our capabilities are unlimited. If it is "pumpable," we can package it.
We are currently equipped to fill:
Cartridges
Tubes
2-Part Cartridges
Cans
Bottles
Sausages
Pipettes
Blister Packing
Pails
Quarts
Jars
And More...
Our current chemistries:
Acetoxy Silicones
Neutral Cure Silicones
Acrylic Latexes
Hybrids
Cyanoacrylates
Greases & Compounds
Polyurethanes
Polysulfides
Anaerobics
Methacrylates
Epoxies
And More...
We deliver the complete package!
Product Development - Our experienced team will help you through the process from conception to completed product.
Determining which container best suits your needs
Providing samples filled in our lab for testing
Small market study runs are also available
Specialized Finishing Services - We are available for all aspects of your product, including finishing.
Modify and arrange existing graphics
Create a completely new layout to best display your product
Blister packing, custom cartons, and color labels for the end product
Warehouse - We have over 1,000,000 ft2 warehouse space capacity to operate as your warehouse through our distribution system.
Red Label Storage Facility for flammable materials
Walk-in Cooler for materials requiring controlled temperatures
Our Kentucky location offers a strategic shipping point, and is within 2 days regular shipping to half of the United States
Customized Website Portal - Created specifically for your business.
Enables you to manage your PO's, inventory and shipments.
EDI Capable - We are capable of accepting inbound and transmitting outbound EDI documents
Purchase Orders in the form of 850
Advanced Ship Notices in the form of 856
Invoices
Quality - Soudal Accumetric has been an ISO 9001 Certified Company for over a decade.
Order-Entry Efficiency Rate is 99.8%
On-Time Shipments Rate is 98.5%
Operation - We are equipped to achieve your goals.
200,000 ft manufacturing and packaging facility
In-house state of the art Research and Development Lab
Over 275 major domestic manufacturers already utilize our services
International division shares our products and services in 70+ countries
Worldwide reach with offices in Bangkok, and a manufacturing facility in India